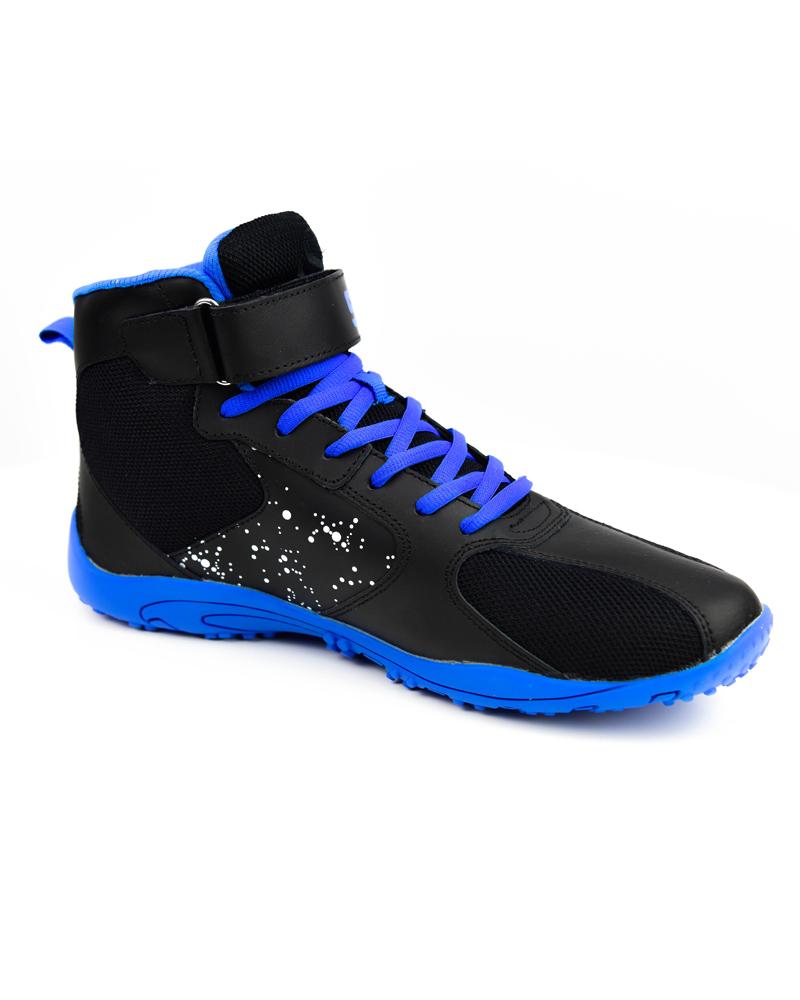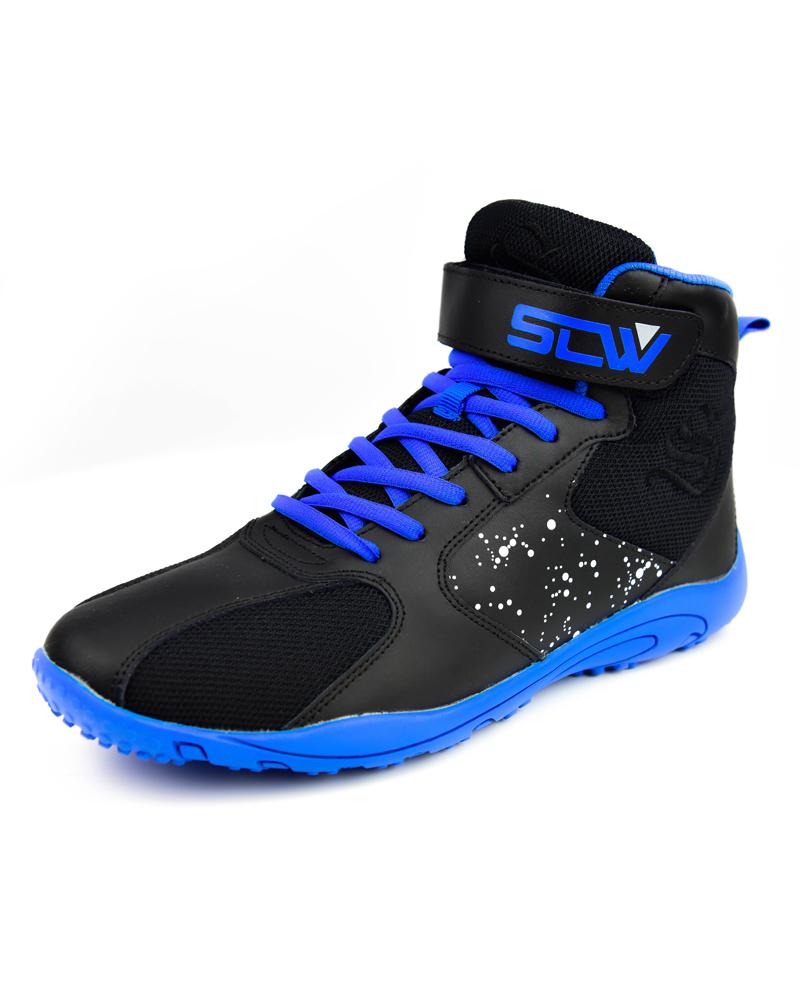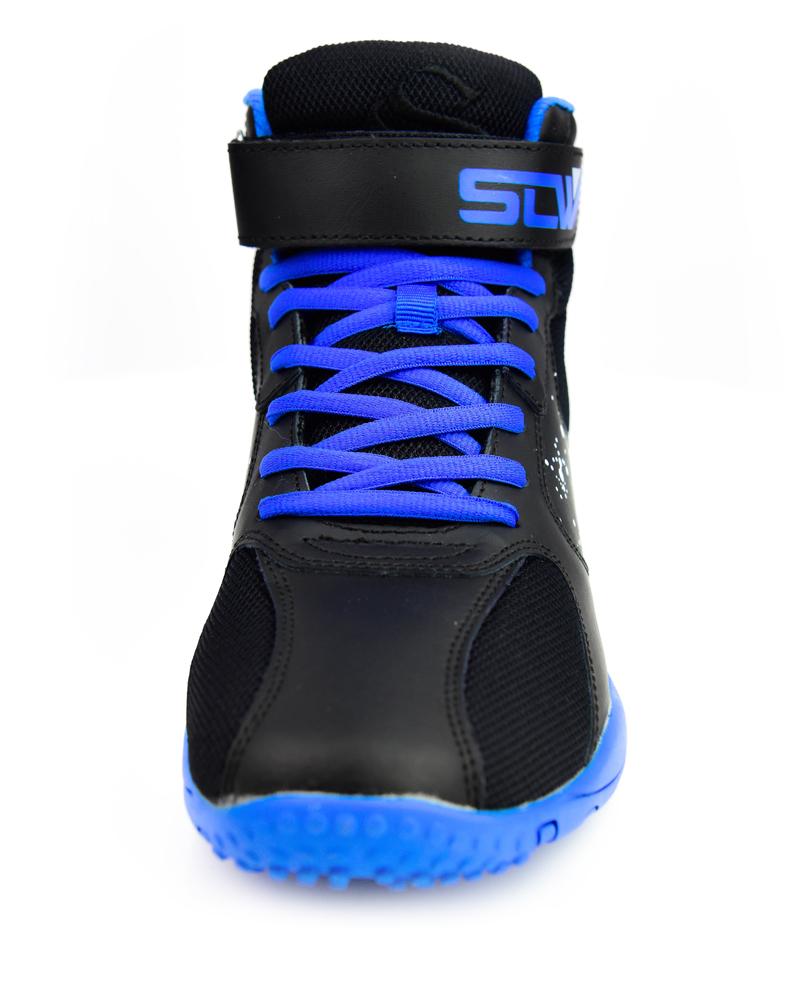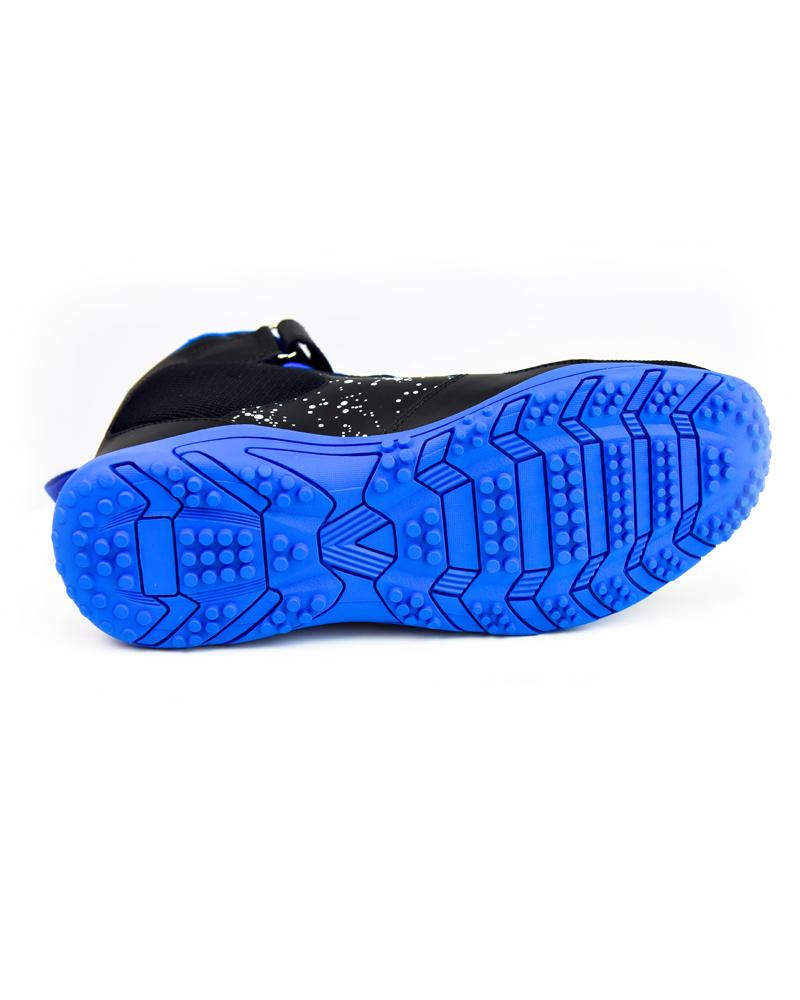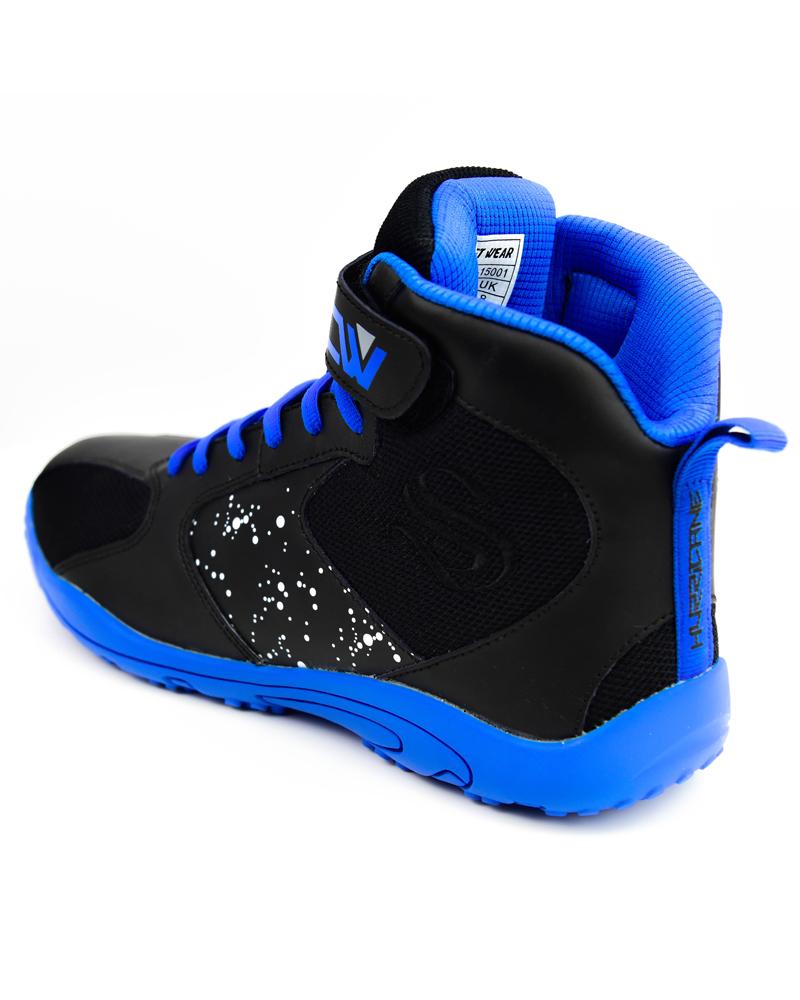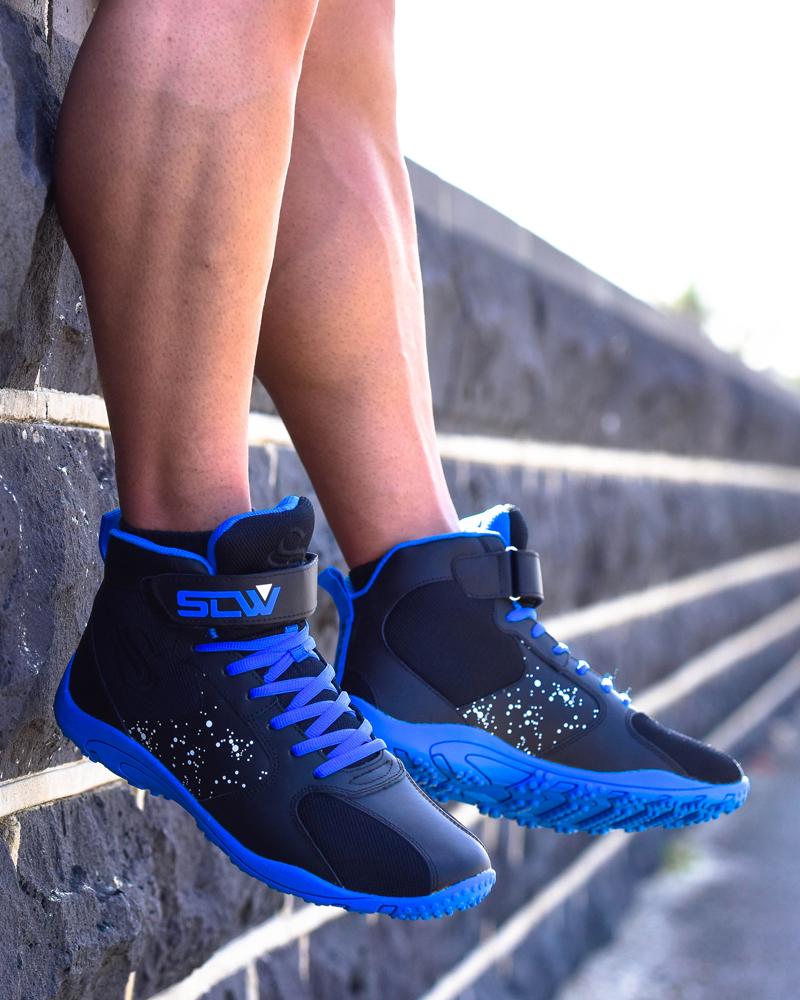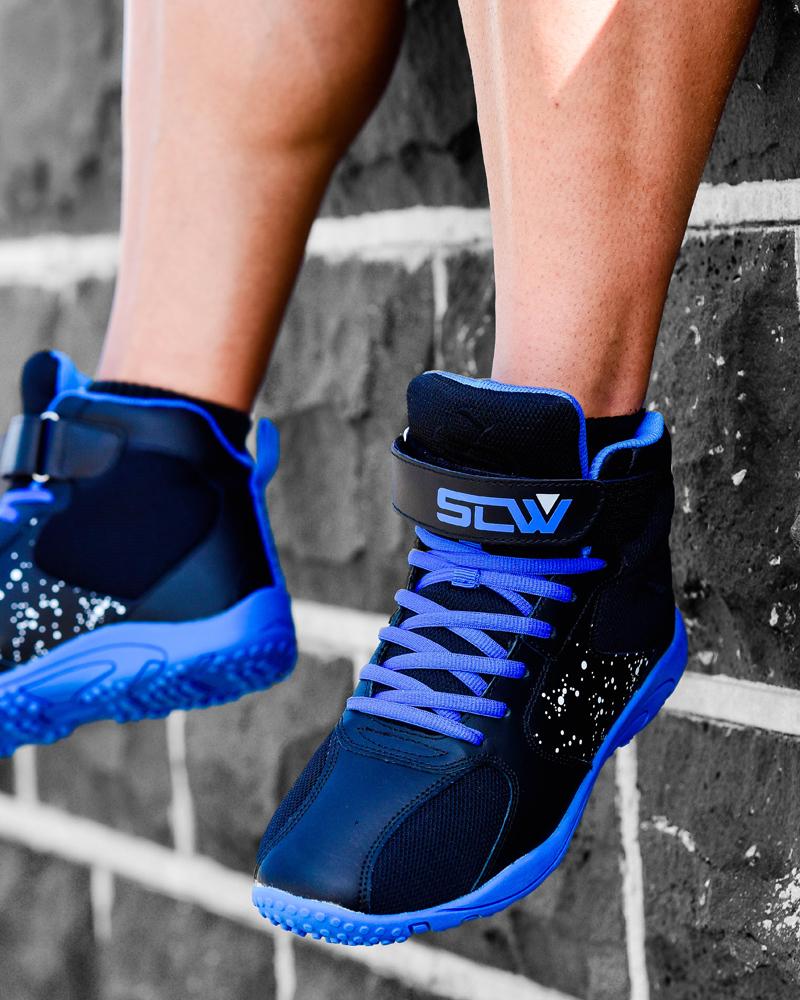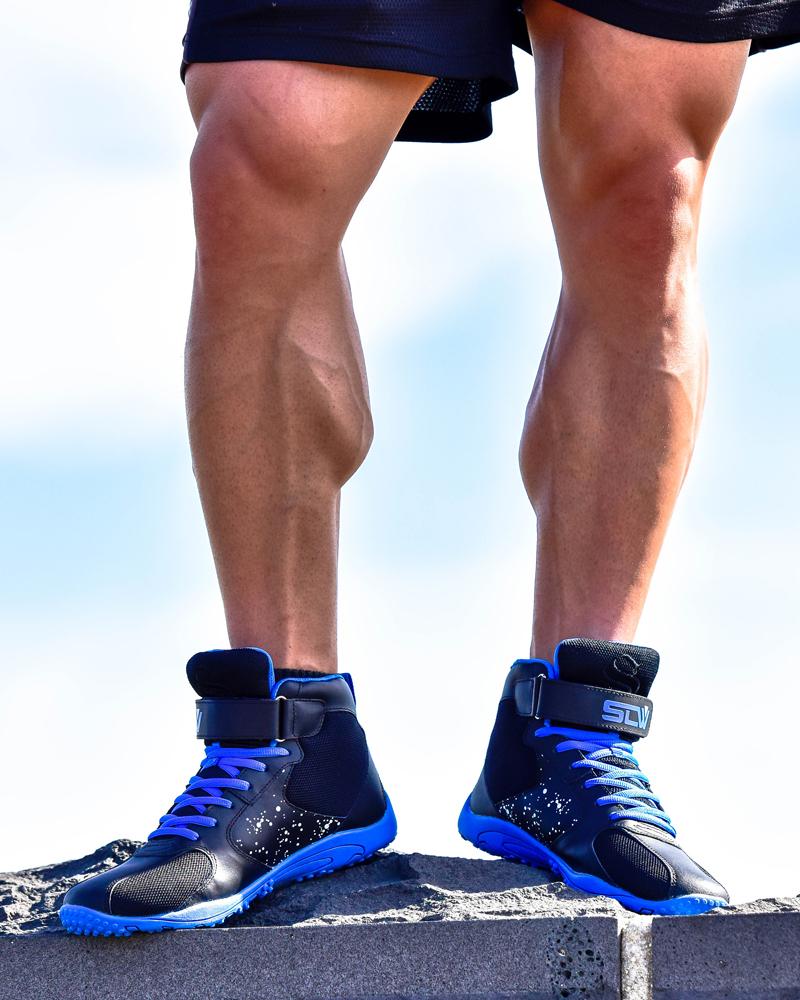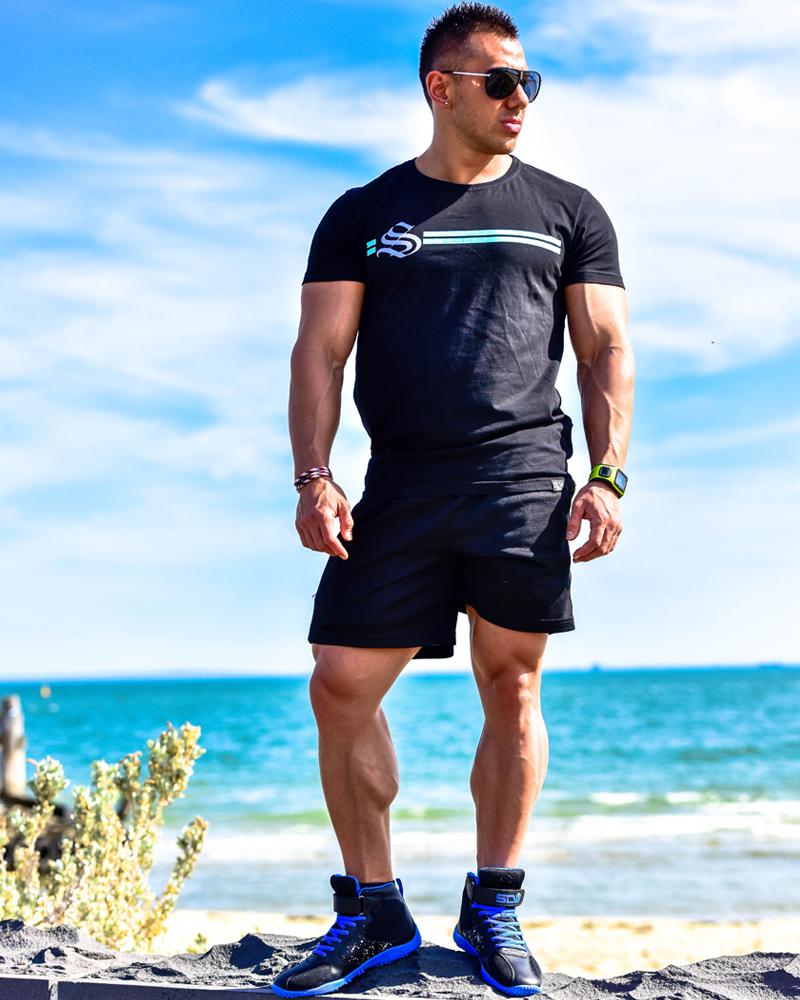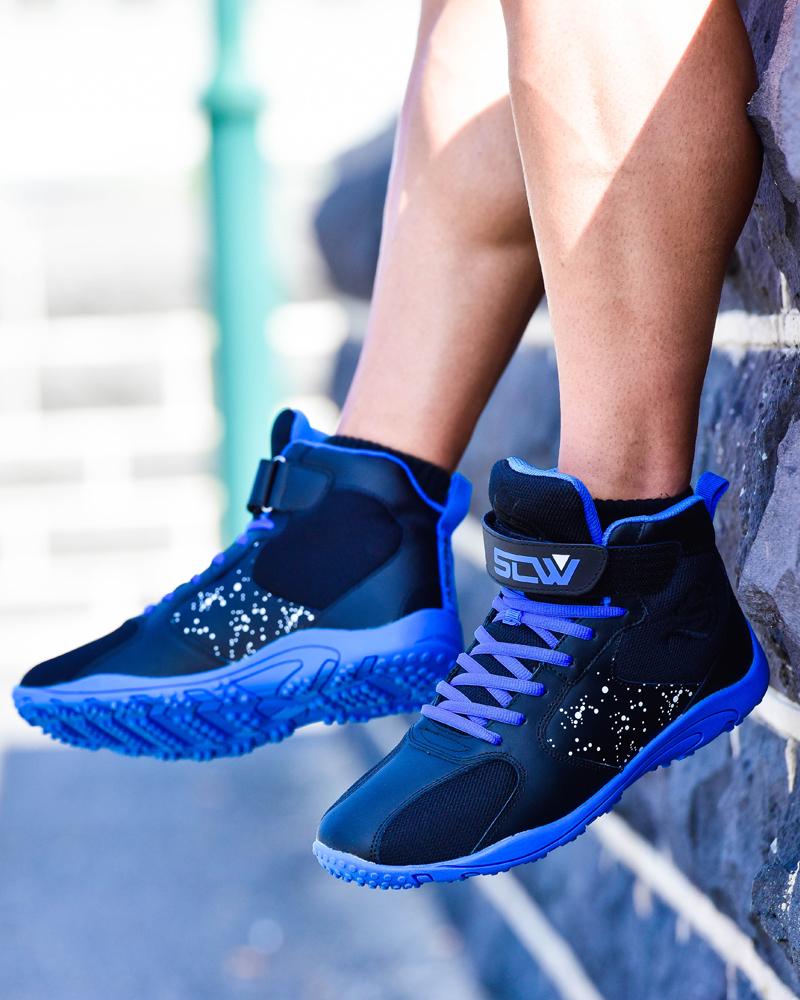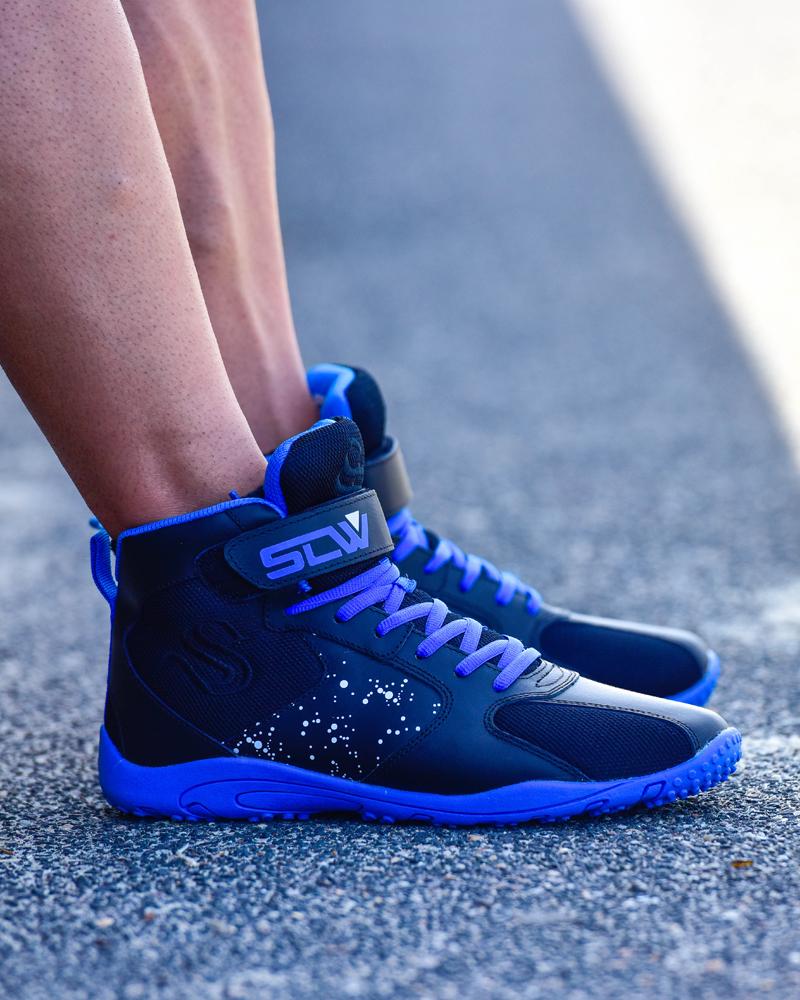 Hurricane High-Top Training Shoes - Black / Blue
A shoe without compromise, where comfort meets performance, entirely devoted to your lifestyle. You'll never wear anything else.

Use and performance
• The 'everyday' performance gym shoe
• Supportive and comfortable for all day wear
• A semi flat sole that allows you to stay fully connected during the deepest squats
• Suited to both cardio and weights

 
Construction and materials
• 100% Genuine leather upper for quality, durability and strength
• High performance mesh for breathability, flection though the toe and comfort.
• Rubber sole with cushion and arch-support for long days on your feet
• Hand stitched and manufactured to high standards.
Innovation
• Low heel to allow for full extension of your foot. Ideal for lunges.
• Adjustable ankle strap
• 2 insoles of different thicknesses provided to ensure the perfect fit and comfort level
• An extra pair of color-matched shoe laces provided to mix up your look.
Features
• SLW embossed logo on the front ankle strap
• Embroidered logos on the right ankle and the tongue
• Thick and soft tongue designed for comfort
• Color matched inner mesh with thick padding

 
How do they differ from Strong Lift Wear SUPERTOPS?
Our supertops were built with one thing in mind. Lifting, they are they shoe to choose if you are after footwear exclusively for the gym. The Hurricane has been designed as a crossover – while they are exceptional performers in the rack they also make for fantastic every day use.
Care
To protect your Hurricanes from stains and marks we suggest you apply a coat of leather protector prior to wear.